Re-Boooooooorn at USJ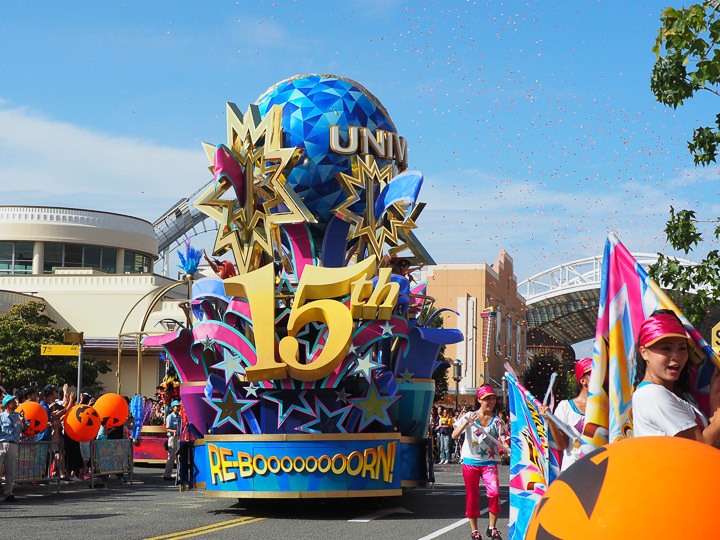 Universal Studio Japan theme this year is Re-Boooooooorn (eight-o's)! It is celebrated all day around USJ. Take your lunch early and catch the Universal Re-Boooooooorn party at noon. This is a huge outdoor variety show featuring Universal Studio Japan characters such as Snoopy, Hello Kitty, the Minions, and others.
Universal Re-boooooooorn Party
Universal Re-boooooooorn Parade
Go check out some rides and catch the Universal Re-boooooooorn Parade. This is a carnival style parade where in the crowd are invited to take part in the street dancing. Elmo even launched a bubble cannon that got my camera wet. But I've learned that cameras are actually water resistant so it's fine. Here are some photos.
Universal Re-boooooooorn Market
Enjoy extraordinary food cards at the Universal Re-boooooooorn Market. Check out the BBQ Turkey Leg and get the chance to upsize your already big turkey leg to even bigger one by spinning that wheel.
Jurassic Park – The Flying Dinosaur
Never say no to adrenaline rush. So when they asked if we wanna try the Flying Dinosaur, the newest longest flying roller coaster, the answer was obvious. I've bungee jumped and sky dived and a dedicated #adrenaline tag on my blog. If you're not the roller coaster riding type, then you just skip this ride. But,
If you've ridden roller coasters before and still deciding whether you want to do it or not, I say, go for it! The Flying Dinosaur is not as scary as it looks. You are strapped to your seat so securely you hardly move at all. And the view from the top is absolutely fantastic.
Universal Studios Japan Ticket Prices
Tickets can be bought online, partner travel agencies, partner hotels, or on site. They disallow reselling of tickets, so don't buy from resellers, even if they're temptingly discounted.
TYPE
Adults
[Ages 12 or over]
Children
[Aged 4 – 11]
Senior
[Aged 65 or over]
1 Day Studio Pass
7,400 JPY (3,478 PHP)
4,980 JPY (2,340 PHP)
6,650 JPY (3,125 PHP)
2 Day Studio Pass
12,450 JPY (5,851 PHP)
8,420 JPY (3,957 PHP)
How to Get to Universal Studios Japan in Osaka
Universal Studios Japan (USJ) is surprisingly near the city center. Take the train from Osaka Station (Osaka Loop Line + Sakurajima Line) and get off at the Universal City Staion. It takes about 15 minutes and costs about 85 PHP (180 JPY).
Read: How to Apply Japan Visa in the Philippines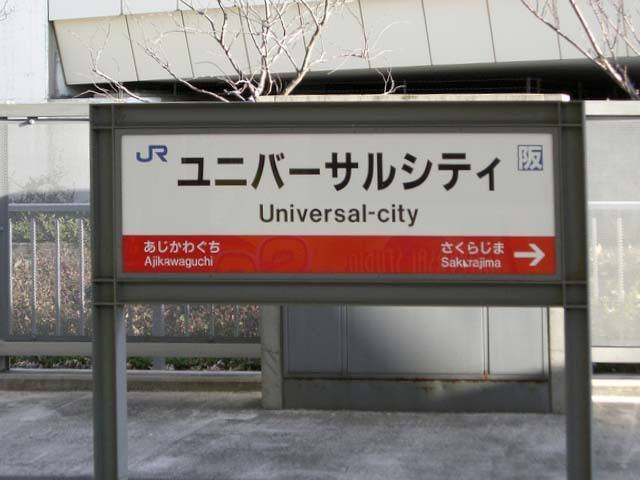 Cebu Pacific, the largest airline in the Philippines, flies between Manila and Osaka five times weekly, with lowest year-round fares starting from PHP6,399. Cebu Pacific also flies from Manila to Tokyo (Narita), Nagoya and Fukuoka, as well as from Cebu to Tokyo (Narita). Book its trademark lowest fares now through http://bit.ly/CEBOsakaflights or (+632)7020888, or follow its Facebook or Twitter pages for the latest seat sales.